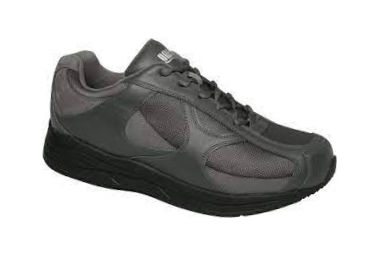 PodPlus is an approved DVA Footwear Provider. We carry a broad range of footwear by DREW, PROPET, DUREA, GADEAN and IN STRIDE
For Health Providers: Detailed instructions for the completion of the Medical Grade Footwear (MGF) Prescription Form can be found at www.dva.gov.au
Assessing Health Providers: must assess the type of MGF service that is clinically required and outline the clinical requirements in detail on the referral form. Two pairs of shoes are allowed under this scheme at any one time. Please check with your Health Provider regarding replacement pairs as required. Referral forms can be emailed by your Health Provider to us at [email protected] or brought in with you. An appointment for shoe fitting is not required at PodPlus.
The chosen DVA  footwear is sent directly to your Health Provider for final approval. We can arrange for modifications to footwear such as heel flares/raises once the shoe is accepted by your Health Provider.

We look forward to assisting you with your footwear needs.
DVA Approved. Full grain leather upper with seamless linings. Extra depth, lightweight lace up with three removable footbeds for difficult to fit feet. Deep stable heel counter, slip resistant outsole. Orthotic friendly.